Stacey Accardo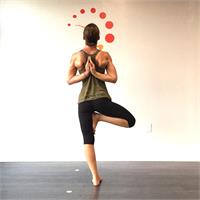 A natural born athlete, Stacey excelled in sports as she possessed an infallible determination and dedication. As captain of her High School & College track teams, she proved to be a consummate leader as she brought her teams to many victories. In keeping with her insatiable thirst for health and fitness, Stacey became a Registered Nurse as she continued to participate in competitive sports through triathlons. She truly found her calling when she was introduced to Yoga. After experiencing a complete transformation in her life, mind, body and soul, Stacey felt compelled to bestow this newfound knowledge to others so that they too could experience the profound impact it has had on her life. She went on to receive her certification through Yoga Synthesis in Ramsey by Raji Thron. Stacey has three beautiful children who also participate in the practice of Yoga.
Stacey Accardo instructs the following:
One of our favorite classes! Power yoga is based on the Ashtanga Vinyasa system of Hatha yoga and offers an excellent way to tone & strengthen muscles, increase heart rate, and burn calories...and then some! The hot room, 95°, will make you sweat, giving your body an awesome detoxification. Challenge yourself, feel great, and prepare to power through the rest of your day...or evening. The pace of this level 2 class is slightly faster than level 1 and more advanced poses such as arm balances and inversions will be introduced.