Barbara Marrott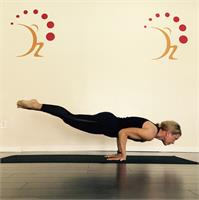 Barbara has been teaching group exercise for 30+ years. She is an AFAA certified fitness instructor and personal trainer. She was most recently the fitness host of "Sweat in the City"- a segment on the "Running Series" which aired on the YES Network and reviewed the most cutting edge classes in the metropolitan area. She was introduced to yoga by her daughter (a one-time world class athlete in taekwondo) who invited her to take class so they could spend time together. Barbara was humbled by how yoga challenged her strength, flexibility and balance. She was hooked and decided to get certified. She completed her 200-hour RYT under the guidance of Brenda Blanco. Barbara's Real Hot & Tone class is unique in that it combines her knowledge of fitness using weights, resistance tubing and bodyweight training with yoga asanas. This class is a great compliment to your yoga practice.
Barbara Marrott instructs the following:
In this fun and unique class small isometric ballet moves are added to classic yoga postures to kick the toning aspect up a notch. Toning the lesser used muscles helps to bring them into "action" to aid the larger muscles making all of your yoga poses even stronger to get the maximum benefits! Add some core work to the mix and get ready to feel the burn! And because we like it hot, our 95 room ensures a great detoxifying sweat to make you feel great!