Frank Fasolo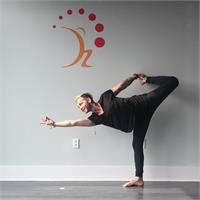 Frankie's passion for teaching began as a makeup artist helping women with the latest beauty techniques. He quickly discovered that helping women celebrate their inner beauty gave him deeper satisfaction. As a Yoga Instructor, Frankie is able to continue to do what he loves using a holistic approach. Frankie obtained his 200 hour RYT from Jeff Posner. His class provides a safe, smooth and smart sequence that will introduce beginners to traditional Vinyasa Yoga and push the limits of an advanced Yogi. The class will enjoy a fun eclectic playlist and will OM, flow and share peace.
Frank Fasolo instructs the following:
Hot Flow/Hot power/Hot vinyasa - Call it what you want, it's one of our favorite classes! Power yoga offers an excellent way to tone & strengthen muscles, increase heart rate, and burn calories…and then some! The hot room, 95 will make you sweat giving your body an awesome detoxification. Challenge yourself, feel great, and prepare to power through the rest of your day… or evening. This all levels class has plenty of instruction for beginners, and some optional, more advanced poses such as arm balances and inversions to challenge more experienced yogis.