Meghan Maloney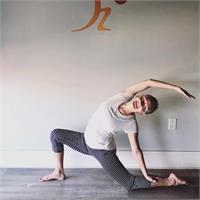 Meghan has practiced in all the major styles of Hatha Yoga and completed her 200hr Teacher Training Certificate at Yoga Synthesis under renowned yogi and teacher, Raji Thron.
Her journey to yoga began in college while studying theatre and movement. She continues to deepen her yoga practice by learning from many different teachers, studying anatomy, and committing herself to a meditation practice.
Meghan's classes are always inspired by her students and designed to assist them in meeting their highest potential and opening to grace.
Meghan Maloney is currently not instructing any classes.