Rose Ehrlich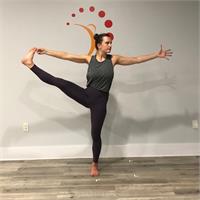 Yoga has been apart of Rose's life ever since she was unable to row. It has helped bring her meditation from the water to land. Whether it is through power yoga sequences, unheated vinyasa flows, or a yin class,she is in love with allowing the breath to take over the mind. Her foundation has been in Baptiste breath based vinyasa, allowing the breath to do the work. She earned her 200 hr training at HotBox Yoga in Philadelphia under Brad Young. Her yoga inspiration comes from a combination of baptiste, ashtanga, and vinyasa flows.
Yoga has taught her self love, confidence, and accountability. She hopes to take what she has cultivated over the years and give others the tools they need to allow yoga to influence their life in a positive way.
Rose Ehrlich instructs the following:
Inspired by Baron Baptiste, this 95 degree hot power yoga class is filled with fast paced power sequences. The best part about Baptiste Yoga is that it is a proven methodology that delivers results quickly. While it may not always be the same from class to class, it involves a set clustering of poses that will raise your heart rate and challenge you mentally and physically to push you to your limits. It is a combination of utilizing breath with movement, maintaining a sense of community, and finding tension/release. Through the art of breath and movement it links meditation with power yoga. This class, while very similar to other yoga classes, is a mentally challenging twist.